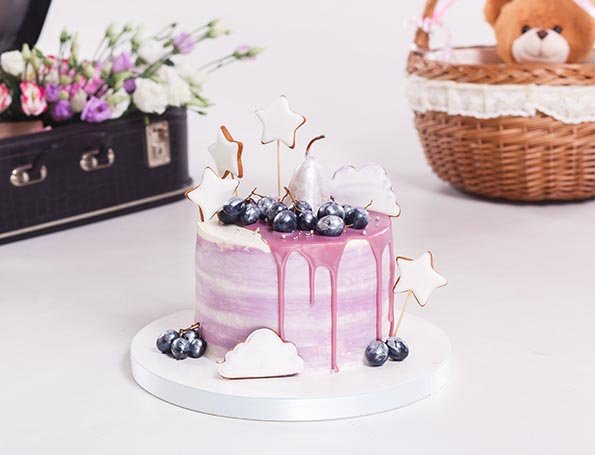 There is no doubt that everyone loves a cake—some love chocolate cakes while some love fresh fruits cake. Some love it with a unique caramel coat when others love it for its looks. No matter what a cake is and how it's made, everyone has their own reason to love cakes. As a matter of fact, we love cakes, too. Maybe a little too much. And if you believe that cakes are not just for eating but also to relish for its good looks, we are all in agreement. With us, you can whip your lash of creativity to conjure up a few unique flavors and creative arts to make a unique creation of edible artistry.
Follow us on Facebook and Instagram
Whether you want to blend some fantastical elements or cue in certain elements of original imagination, you can carve your signature through our edible artistry. Our arts birthed on luscious cakes will tease your eyes with eye-candy combinations of color and imagery and the flavored elements of the cake will tingle your taste buds for a gastronomical ride like never before. So with us, you become a part of a baking revolution that will make everyone crave some really stunning and gorgeous cakes.